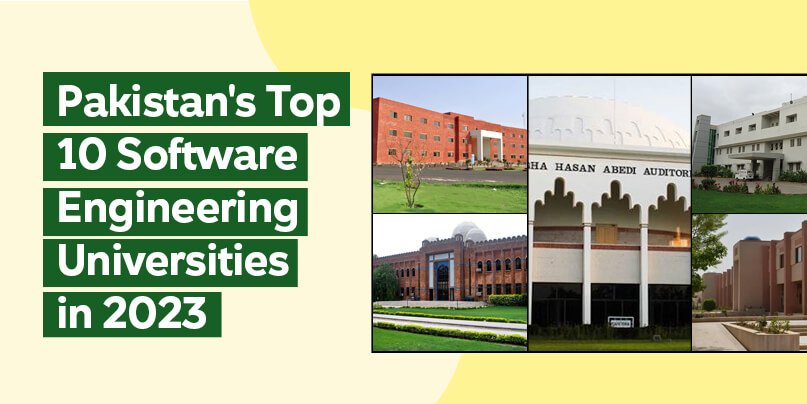 Pakistan has been working continuously on creating a wide market and growth for all software engineers. Today, most students want to be involved in the advancement of technology. This is why software engineering in Pakistan is one of the most demanding fields in the private as well as in the government sector. It will be a wise decision to choose software engineering as your qualification for higher studies. It will open the doors to a rewarding career with many opportunities.
Along with the demand and opportunities, there are many challenges in getting a degree in software engineering. You can not deny the fact that you will be assigned difficult assignments by teachers. To face this challenge, many students seek the best academic writing service from experts to get good grades.
Many professionals provide online proofreading services to students who get stuck in the middle of their software engineering report writings
What is the Scope of software engineering in Pakistan?
Software engineering is one of the branches of computer science, that deals with the development of software, programs, and applications. It is getting popular with the growing age. As the world is moving to digitalization, all the fields related to IT like SE, CS, or digital marketing are also improving. In 2023 many students are choosing the software engineering field after their intermediate.
With the increasing demand, several universities have started introducing graduate and undergraduate programs in this field. But few of them provide quality degrees that help in a successful career. No matter the wide scope of software engineering in Pakistan, only skillful candidates can get a job in their field. Because with more demand, graduates are more. Hence, you have to work on improving your skills to get a good job. No university will reject you after that.
There is a wide range of international students scheme from Pakistan govt have been offered. It is for those students who can not afford to study abroad at the world's most popular universities. Such as the US, UK, and Canada.
A list of top ranking universities in Pakistan is given that provides software engineering degree and produce quality graduates.
Are you looking for the best universities for software engineering?
Based on their reputation and research, some details about the best universities for software engineering have been provided below.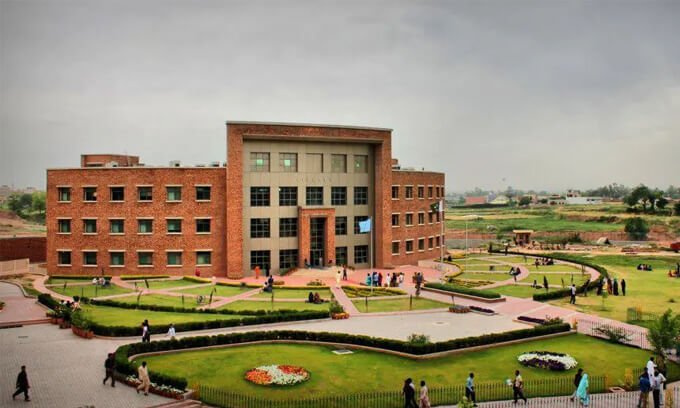 COMSATS University
COMSATS was established in 1998. It made itself one of the top 10 universities in Pakistan plus a recognized institute internationally in a short period. Consisting of a total of six campuses in different cities in Pakistan, each campus is offering a course in software engineering. The most demanding one is the Islamabad campus.
COMSATS has been ranked third by HEC among all the top ranking universities in Pakistan. And also, according to the World Universities Ranking, 2021, it comes among the 601-800 world universities. It is offering BS and MS programs in software engineering.
FAST National University
Another name of the National University-FAST(NU-FAST) is the National University Of Computer And Emerging Science. It is offering a technology-centered educational institute. It has five campuses in different cities like Lahore, Faisalabad, Karachi, Islamabad, and Peshawar. Considering to reach the many students of software engineering it is offering BS, MS, and Ph.D.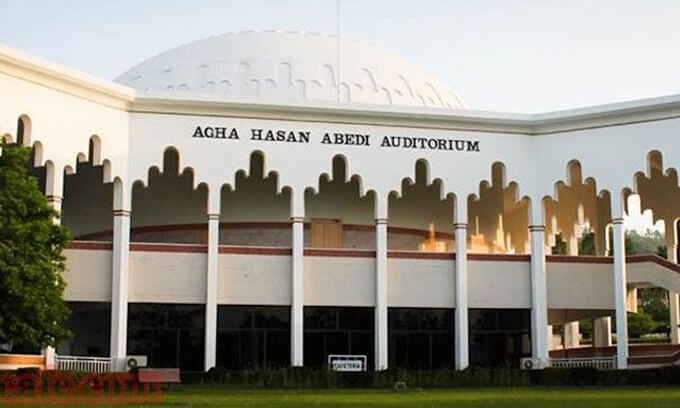 Ghulam Ishaq khan institute of Engineering and Technology (GIKI)
Ghulam Ishaq khan institute of Engineering and Technology (GIKI) is one of the top-ranked universities in Pakistan by HEC. It offers courses in bachelor's, master's, and Ph.D. in computer engineering.
NED University of Engineering & Technology
Nadirshaw Eduljee Dinshaw University (NED) was founded in 1921 and is one of the oldest institutes in Karachi. It also serves in the field of technical education. It has become popular in the fields of computer science and software engineering. Along with the graduate and postgraduate programs, it also offers undergraduate programs in computer sciences.
Furthermore, there the many opportunities for it to do research and practical work. It includes an AI lab, a network lab, a project lab, and a CSRD (center for software research and development.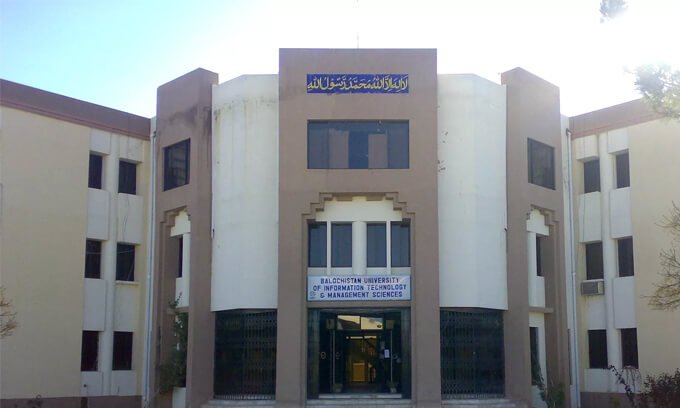 BUITEMS
BUITEMS is the Balochistan university of information technology, engineering, and management science in Quetta. However, it is not the old university but It is one of the best universities in Pakistan. It has a full research environment with a lab and excellent teaching facilities. While it offers only a bachelor's program taught in the information and communication technology department.
National University of Sciences and Technology
Along with being the best university in Pakistan, NUST is also on a good ranking among the world's best universities. It is offering four years of bachelor's program and a master's program related to software engineering in Pakistan such as AI and IT.
UET Taxila
It also offers many research-based programs in computer sciences and technology. It has built and maintained the image of providing quality technical education since 1975. All the programs of BS, MS, and Ph.D. are taught under the department of telecommunication and IT.
In UET-Taxila teachers are very supportive and provide help with research papers and software development assignments throughout the program.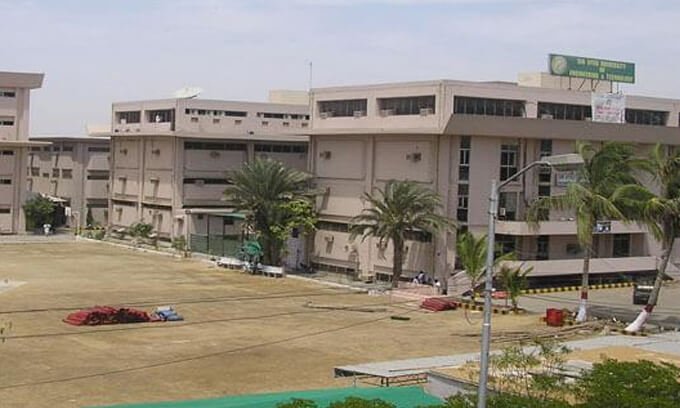 SSUET
Sir Syed university of engineering and technology is one of the well-recognized universities in Pakistan. It also offers research-intensive programs in software engineering. It has been working since 1993 to increase the necessity of technology and related degrees throughout Karachi. Now we can see the results of it. it is offering the programs of bachelor and master in software engineering.
Information Technology University (ITU)
Information technology university is the one that earned a big name in modern technological education within a short time. They are working on the idea of developing the skills of students related to computer education for the betterment of Pakistan.
Students of ITU develop well technological software which provides essay help in Pakistan and services to students. This software generates well-written essays according to the requirements of students.
MUST
Mirpur university of science and technology, AJK offers a BS and MS in software engineering. Compared to other departments, this department is considered the best one. Their motive is to provide the students with all the research opportunities through modern labs. Which includes testing and development labs, an electronics lab, and an analysis and design lab.
It is good to see that several universities in Pakistan are offering software engineering programs in different cities. Many universities are offering this program due to the high scope of software engineering in Pakistan as well as worldwide. This is why students are getting more interest in this field. Before getting into any university make sure that you have enough practical knowledge, As software engineering is all about that.
Does a degree from a good institute matter?
As this is a skill-based job or degree, to some extent it is necessary to graduate from a good institute. But at a broader level, it is not required. Just skills are more important in this field, rather than qualifications. Just take the example of bill gates, who couldn't even complete his university education, but due to his creative mind and skills, he succeeded. This is why you do not have to worry about good grades or good institutes.
Benefits of Software Engineering
This career is beneficial for all those students who are interested in using a computer and resolving all the problems related to it. The benefits of software engineering include excellent salary, changing skill sets, flexibility in work, abilities being used in a variety of situations, a pleasant work environment, and being free to be creative.
Required Key Skills To Become a Software Engineer
Along with a bachelor's degree, some skills that a software engineer must have are to manage, generate, and operate computer programs for companies. These skills include testing, coding, communication, organization, formal qualifications, and continuous professional development.