Top 10 Universities in Pakistan 2019?
The educational sector of Pakistan has seen considerable developments in the past decade and continues to grow boundlessly. Much like how synopsis writing for thesis tells a lot about the final thesis, the universities of a country speaks volumes about its educational sector. The university ranking criteria comply with three major conditions: Accreditation by the appropriate Pakistan Higher Education related organization, Offering at least 4-year undergraduate degree and delivering courses in traditional non-distance education formats. Considering these, the top 10 universities in Pakistan 2019 are as follows:
University of Punjab
Established in 1882 as one of the first in the Muslim Majority subcontinent, the University of Punjab has been serving quality education for many years. The university has 4 branch campuses in Lahore, Gujranwala, and Jhelum, each providing 4 disciplines namely:
Business Administration
Commerce
Law
Information Tech
The 2 Nobel Laureates: Mr. H. Gobind Khorana and Mr. Abdus Salam, who studied from this university, speaks volumes about the standard of education here.
National University of Science and Technology
This was founded in the year 1991 as a non-profit higher education institution. Located in Islamabad, NUST also has branch campuses in Karachi, Rawalpindi and Rizal Pur. The enrollment range here is estimated to be from 9000 to 10,000, which makes it a highly selective university that considers acceptance after a strict entrance exam. The programmatic accreditations of this university are as follows:
Government of Pakistan
Pak Eng Council (PEC)
Pak Council for Art and Design (PCAD)
National Computing Education Accreditation Council (NCEAC)
National Business Education Accreditation Council (NBEAC)
NUST has many departments that give degrees ranging from undergraduate to Doctorate programs. The faculties here include:
Engineering
Humanities and Social Studies
National and Applied sciences
Business studies
University of Management and Technology
This university was established in 1990 as a private higher education institution. A mentioned by bloggers providing thesis writing help in Pakistan, even though the main campus of this university is situated in Lahore, it has branch campuses in Sialkot that accepts 8000 to 9000 candidates every year.
Its accreditations include:
National Business Education Accreditation Council (NBEAC)
National Computing Education Accreditation Council (NCEAC)
Pakistan Council of Architects and Town Planners (PCATP)
Pakistan Engineering Council (PEC)
South Asian Quality Assurance System (SAQAS)
Lahore University of Management Sciences
LUMS was founded in 1985 as a non-profit private higher education institution that is situated in Lahore. The university accepts only 3000 to 4000 applicants every year, making it a fairly selective institution much like finding the perfect synopsis writing for thesis requires a scrupulous process.
The departments included here consist of:
Suleman Dawood School of Business
School of Humanities, Social Studies, and Law
School of Science and Engineering
Excellence in education has earned this university various memberships and affiliations such as:
Association of the commonwealth (ACU)
Council for Advancement and Support of Education (CASE)
International University Consortium for Executive Education (UNICON)
United Nations Academic Impact (UNAI)
Eramus+
COMSATS Institute of Information Technology
Founded in the year 2000, this is a relatively new university that was aimed to provide non-profit public higher education to the public and has come a long way to mark its position amongst the top rated universities in Pakistan. With its main campus located in Islamabad, it has branch campuses in Abbottabad, Attock, Lahore, and Sahiwal. Each year, COMSATS enrolls 30,000 to 35,000 students and thus, considered to have a high acceptance rate. The faulty departments are the following:
Faculty of Sciences
Faculty of Engineering
Faculty of Business Administration
Faculty of information sciences and tech
Faculty of Architecture and Design
Aga Khan University
One of the internationally recognized universities in Pakistan, AKU was established in 1983 as a non-profit higher education institution. The main campus is located in Karachi and the branch campus is also located in London. AKU is known to have an extremely low acceptance rate, considering only the topmost candidates who pass their entrance examination.
With excellent faculties, the departments include:
Medical College
School of Nursing
Institute of Educational Development
Faculty of Arts and Sciences
The Aga Khan University has various programmatic accreditations such as:
Pakistan Medical and Dental Council (PMDC)
Pakistan Nursing Council (PNC)
Association of Commonwealth (ACU)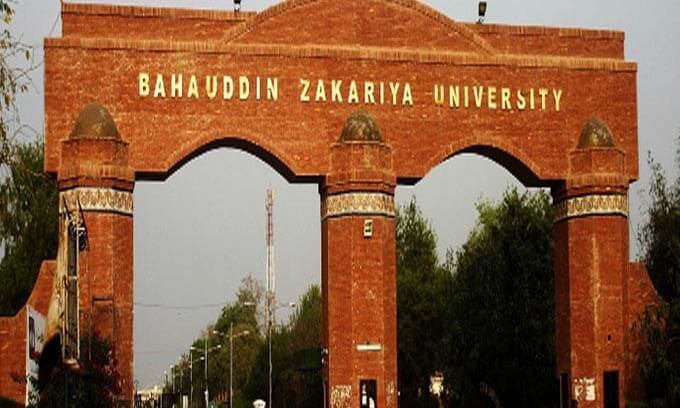 Bahauddin Zakariya University
This was established in 1975 as a non-profit higher education institution in Multan and its branch campus was later developed in Layyah. Providing degrees ranging in undergraduate to doctoral level, this university has many departments including:
Faculty of Arts, social sciences
Faculty of Science and Agriculture
Faculty of Islamic Studies and Arabic language
Faculty of Commerce, Law and Business administration
Faculty of Engineering
Faculty of Pharmacy
The National University of Computer and Emerging Sciences
Established in 1980, the main campus was made in Islamabad and later, the branch campuses were developed in Karachi, Lahore, Peshawar, and Chiniot. Bloggers providing Thesis Writing Help in Pakistan believe that the admission rate here is considerably low there and student enrollment ranges from 8000 to 9000 and provide huge sums of money as financial aid.
The programmatic accreditations include:
Government of Pakistan
Pak Eng Council (PEC)
National Computing Education (NCE)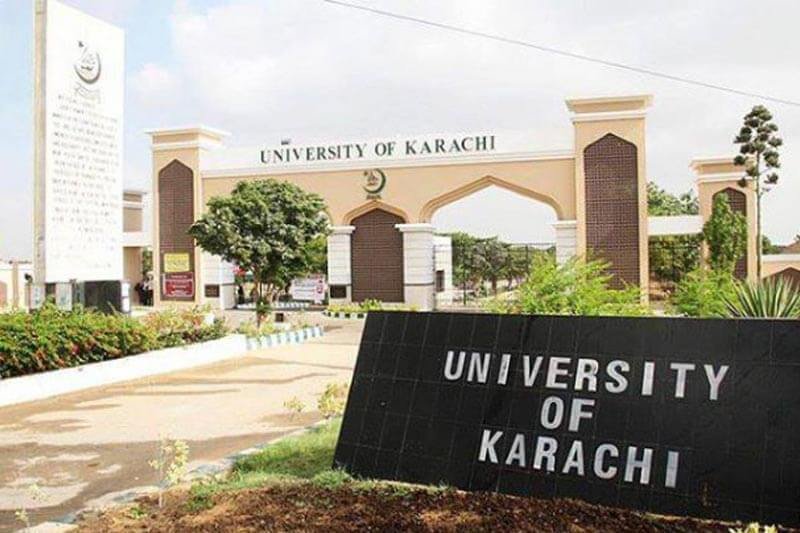 University of Karachi
The University of Karachi was founded in 1950 and is one of the oldest universities to be developed in the City of Karachi. Being one of the largest in the city, it has departments of:
Faculty of Arts
Faculty of Engineering
Faculty of Islamic Studies
Faculty of Law
Faculty of Management and administrative sciences
Faculty of Medicine
Faculty of Pharmacy
Faculty of Science
The university has earned numerous programmatic accreditations including:
Government of Pakistan
Pakistan Medical and Dental Council (PMDC)
Association of Commonwealth Universities (ACU)
Islamic University
As one of the first religiously affiliated universities, The Islamic University was established in 1980 in Islamabad. The university enrolls around 20-25,000 students each year, with an academic staff of 500-600, serving in departments that include:
Faculty of Basic and applied science
Faculty of engineering and technology
Faculty of Arabic Lang and Islamic civilization
Faculty of Language, literature, Humanities
Faculty of Management Sciences
Faculty of Sharia and Law
Faculty of social sciences
Faculty of Islamic Studies