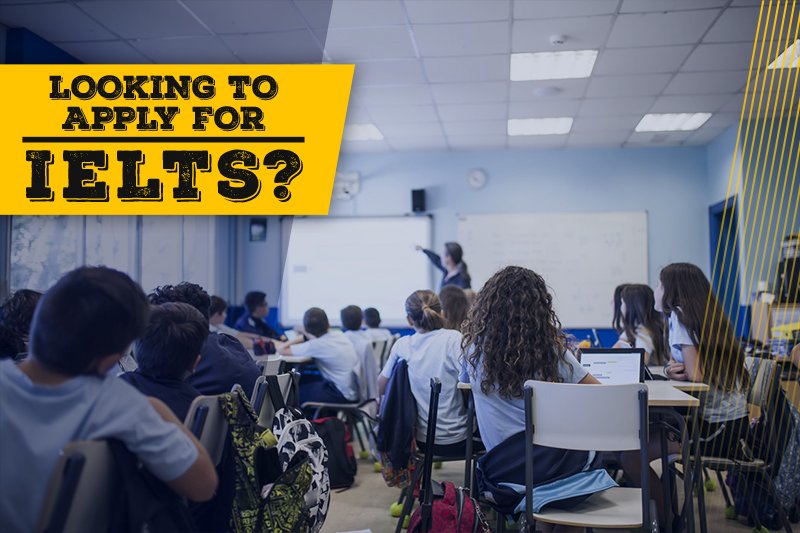 Looking to apply for IELTS?
Introduction to IELTS | what is IELTS?
Let me guess, you're looking to apply for IELTS. There's a slim chance you might be looking to go for IELTS General Training which is a requirement for immigration but it's more than likely that you're looking for IELTS Academic because you're looking to apply to universities.
IELTS is something almost every student has heard of but do you know what IELTS really is? What is the proper use and application of IELTS? Why is IELTS even required? If you're uncertain about the answer to these questions then you need not worry because I'm going to help guide you through the entire process. I'll also help you find institutes for IELTS preparation in Karachi 2019 which are also recognized by the top 10 universities in Pakistan.
There are a lot of companies offering best thesis writing services but IELTS is more of a niche market as it is mostly a requirement for students to get into university and is only a one-time thing. First off though, we need to understand what IELTS really is.
IELTS stands for International English Language Testing System. The name is kind of a giveaway, isn't it? It is the world's most popular English Language proficiency test for higher education and global immigration.
IELTS is used to process immigration applications in the United Kingdom, Canada, Australia, and New Zealand. Most universities in these countries also require a student to have taken IELTS in order to be eligible to apply to the university.
What is IELTS? What does IELTS stand for?
As you can probably figure out, IELTS General is for immigration and IELTS Academic s is for students. IELTS seeks to evaluate the full range of English skills an individual possesses. According to article writing service in Pakistan IELTS consists of four elements:
Listening
Reading
Writing
Speaking
These measure the level of English language proficiency depending on the type of test. For academic IELTS, it is used to evaluate if the student is eligible to study in the university. IELTS General is used to evaluate if the individual has good enough English for workplace and social interactions.
IELTS is something that most students go through while applying to local or international universities. There is a list of HEC recognized universities 2019 that consider IELTS as an exemption to the entrance exam while for some it is a mandatory requirement to apply.
Here, in Pakistan, IELTS is viewed as some convoluted and confusing exam that is extremely difficult. The institutes offering tuitions and classes for IELTS use the public's lack of awareness to make dishonest claims and manipulate people into paying extra for a sub-par service.
IELTS Preparation in Karachi
IELTS preparation in Karachi 2019 is at an all-time high and an increasing number of institutes have been appearing which offer to tutor and train students who plan on appearing for IELTS in the near future. Students who require help with their preparation should look for an institute that meets and matches their requirements.
Due to the level of demand for this service, many students end up hiring teachers who are not qualified enough to be teaching IELTS students but due to lack of check and balance, no one is there to stop under qualified teachers from providing service.
Why is it important to focus on every aspect on IELTS?
IELTS preparation is a step by step process which needs to focus on all four aspects of the test in order to achieve a decent overall score. What if you score well in writing but lack in listening and understanding? Each part is just as important as the next.
Some teachers tend to focus on one part of the four, such as writing or reading, believing that even if the student scores low in the others, his performance in the others will help maintain their score. Personally, I think this is a wrong approach. Students should equally focus on each of the four steps and try to achieve as high a score as possible.
IELTS is accepted by over 9000 organizations worldwide, including schools, universities, employers, immigration authorities and professional bodies.
Due to little or no monitoring, anyone in Pakistan is free to open up a tuition center and start teaching students. One has to realize that not everyone is qualified enough to tutor students for IELTS. IELTS have a specific pattern and requires a certain standard. Over here, anyone is free to charge whatever they like while providing a service that may or may not be up to par.
Some institutes are charging insanely high amounts for a very average level of teaching. There are some institutes that have employed extremely qualified teachers and have a very professional way of conducting business. They also charge reasonable rates, providing discounts to students.
It is unethical, immoral and should be illegal to teach students without the proper qualification and supervision. Students who are paying for the service should get their money's worth at least.
What should students do to avoid being trapped by under qualified teachers?
To sum it up, IELTS is an extremely important part of a student's education, especially if they are using IELTS to apply to international or local universities. Universities are a huge step for a student and if they do not prepare for IELTS in the proper way then they might miss not meet the university's requirement and end up not being selected.
With the increase in demand for IELTS and the number of students attempting the exam, students should see that their teacher has the skills, education and experience necessary to be teaching IELTS. This applies to both, academic and general IELTS.
Teachers, especially in Pakistan, will always try to convince you that they're qualified enough by saying anything they have to. Institutes charge up to thirty thousand rupees, sometimes even more, for a single session of preparation for IELTS.
It is imperative that the teacher has prior experience and knows about IELTS and its format in depth. IELTS is held at the same standard throughout the world and it does not matter wherever you attempt it from. There are some myths which say that you get a lower grade if you attempt it from another country which is completely untrue.