10 Best Online Shopping Platforms in Pakistan
Pakistan's E-commerce sector is rapidly growing. People are opting for new ways of earning money such as groceries delivery on just one phone call, Automobile repairing at your doorstep or people are even providing content writing services on freelance websites.
All these ideas require just the perfect mind to write the business plan and as we all know there are a lot of business plan writers in Pakistan to do so. Then we have people who take advantage of the current situation and build a complete shopping platform where everybody can find things to their liking.
In this article, we are going to learn about some amazing e-commerce platforms that you might have never heard about!!
We have heard about platforms like Daraz and Telemart many times. But, other platforms are working quite amazingly, they have a lot of products available on their sites as well.
Let's list down the e-commerce platforms and discuss them in detail:
Daraz.Pk
WBMInterntional
Best Buy Mall
Shopon
Telemart
Shophive
Home Shopping
iShopping
VMart
Goto.com.Pk
First, we will discuss the platforms and how do they work and what products they are offering. Then we will discuss one newcomer to the e-commerce market.

Daraz.Pk is without any doubt leading Pakistan's market in E-commerce. Daraz works on a commission based model and takes some percentage of commission from its sellers depending on the category their product falls into.
Since Daraz has Thousands of sellers, it has products ranging from kitchen products to electronic items, mobile phones, grocery, toys, kids products, fashion products automobile spare parts and other miscellaneous items.
Daraz has its logistics and delivers the products within 3 days.
In addition to individual sellers, Daraz.Pk introduced Daraz Mall for brands that have large inventories. Daraz mall enables users to buy authentic products without the fear of getting ripped off.
WBM International is owned by the WBM Group that was established by Anjum Brothers back in 2000. WBM International has one of the most authentic products sold in Pakistan.
This platform contains 600+ products and is the same as sold on Amazon.com. They also offer the highest quality of Genuine Products sold online. Mostly the products that are sold on this platform belong to the beauty, fashion and kids category.
Up till now, WBM International has been selling its products, but now it has opened its portal for third-party sellers as well.
Shopon is one of the emerging e-commerce platforms in Pakistan. It contains products more related to Technology such as Smartwatches, DSLRs, Mobile phones, Tablets and other smart electronic devices.
Shopon brings the products for you at the most discounted rates and is open 24/7 just like any other platform.
Telemart is one of the most renowned names in the e-commerce industry of Pakistan, the reason being is its 27 years of experience in managing and handling online sales and customers. Although we started hearing Telemart's name for the last 7-8 years they were in the market selling online when it was not even trendy.
Telemart deals in all kinds of products, from clothing to mobile phones and accessories. They are more known for their authenticity in mobile phones and innovations such as gold plated iPhones.
Shophive is among the oldest online shopping portals in Pakistan and they offer a wide range of electronic items, such as laptops, PCs, Mobile phones, and office products which includes, generators, UPS, Biometric attendance system, etc.
They also have a separate section that only deals with the corporate sector in bulk buying of products for offices at wholesale rates.
Their products are Authentic as they don't have any third-party sellers on their platform.
home shopping. pk is among the old e-commerce platforms of Pakistan. They initially started selling cell phones and electronic items but they jumped on the bandwagon and opened their platform for clothing and other household products.

iShopping was designed for sellers and buyers just like Daraz.Pk and it covers almost every niche. This store provides very supportive seller security policies and buyer protection services.
The products range from Men store-Women store, electronics, beauty, fashion, and kids. They do not have their logistics but are partnered with some of the top logistic services available in Pakistan which makes their delivery service one of a kind.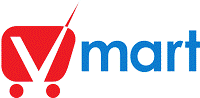 Just like Telemart and Shophive, VMart deals in mobile phones, gadgets, computers, gaming gears and computer accessories.
They have some of the most premium brands on board with them such as Razer, Logitech, Steel series and Travelmore.
Goto.com.pk is your everyday e-commerce platform where you can buy products ranging from Men's store, women's store, kids' store, electronic items and even automobile parts.
They also provide free delivery on orders above Rs.2000/- and has their customer support live 24/7.
These are the 10 best e-commerce platforms in Pakistan. Each Platform that provides a seller account facility also takes a commission on each product sold. OLX has launched their OLX mall but it is not yet open for individual sellers.
Daraz is currently leading the e-commerce market in Pakistan as they have some of the best product description writers in their seller platform, which makes it easy for the buyer to make a purchase decision because of the detailed product description and details. Hence increasing the number of buyers directing towards Daraz.Pk.
"If you do build a great experience, customers tell each other about that. Word of mouth is very powerful" –Jeff Bezos
Curtains down; The new comer is here!!
Amazon.com has also brought its business to Pakistan and soon we will be seeing its name in the top 3 e-commerce platforms of Pakistan.
Amazon is a platform that is opted by people who are looking to buy online worldwide. They have the most authentic products and sellers with them. Amazon has over 2.5 million sellers from around the world.
They have the best Customer support and service.
"We see our customers as invited guests to a party, and we are the hosts. It's our job to make the customer experience a little bit better." –Jeff Bezos