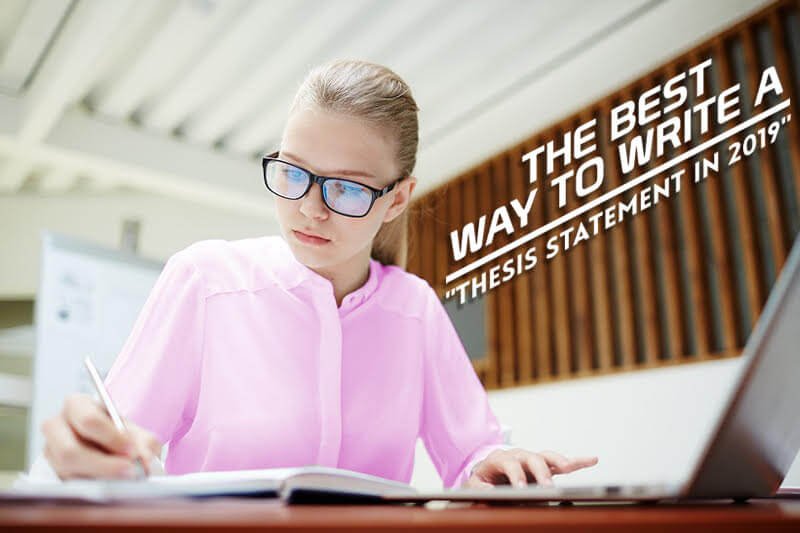 Damn It! Cant people write with their brains? Huh! This is so frustrating! To listen to their tunes which has nothing to do with the selected topic? I feel like…..!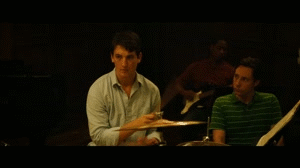 Well this is Jane, I am research professor! But I do feel like kindergarten teacher as what my students make me feel like! Because there are so many mistakes in their thesis! Specially thesis statement! They need to seriously use neurons in their brains! To check if they work or are rusted!
The main issue is their thesis statement!
Yes! The main issue their thesis statement! The students are so dumb that they do not know how to formulate the thesis statement for their work! C'mon kids grow up! The main issues in thesis statements are:
Ambiguous statement:
What does thesis statement look like to you? Algebra "X" variable or complicated chemical formula? none of these? Then why the heck you make a thesis statement like a complex formula statement for the checker!
Irrelevant topic:
Why did you choose this subject when you don't have any idea about what is relevant to this subject? Please research well before finalizing the topic even.
Use of unnecessary jargons:
Fancy words will give an impressive impression! That's the common thought on everyone's mind! The advice is: Before using unnecessary jargons; kindly work on the existing errors in your writing.
Lonnnnnnnnnnnnnng statements:
You have to write a precise thesis statement but what I mostly encounter are scary 4 page thesis statements!
Triple check the type of thesis or essay you are writing! Students mostly give similar thesis statements as rule of thumb!
It's time for some guidance!
After checking and trashing huge pile of their submissions finally I have decided to educate them regarding their thesis statement! So I am writing this blog to educate them in written form and at least these tips would not be wasted like my lecture to them. So let us have a glance over dignified thesis statement:
Features of impeccable thesis statement!
Purpose of writing:
Why are you writing your thesis? Just to entertain the audience with your idiotic thoughts and concepts? NO! You should write a clean and clear thesis statement about your selected topic! You should be clear that what your MAIN IDEA to debate is! Why are you writing this thesis statement? Your thesis statement is to educate the reader that you have a stance to talk on. You have no right to waste anyone's time with your ridiculous concepts.
DO you know what does THESIS STATEMENT means?
Most of the students either skip the thesis statement or if they write they write Barbie stories in it! Are you serious about your grade or not? This makes me so frustrated when I have to check an essay which lack thesis statement! Because till the end I get so confused with their errors that I literally have to re-read the whole essay just to get clear concept of their MAIN IDEA! THESIS STATEMENT IS JUST YOUR MAIN IDEA! Try to write it in sane way! That educates the reader about your main domain.
Try to be precise!
Try to avail online thesis writing from someone if you suck in writing a thesis statement! When you cannot write some meaningful and precise thesis statement, you have no expertise in writing the full length essay and thesis! If you are asked to give a thesis statement that doesn't mean writing 1000 words of explaining the Dexter's laboratory! Oh that was even better than reading your essays!
Be relevant!
Pleaseeeeeeeeeeeeeeeeeeeeeeeeeeee be relevant with your thesis statement! Make a thesis statement which goes with the topic! Do not give what you think is right, talk what is actually relevant with the field! Do not waste people's time with your own frustrations! According to article writing services:
"Thesis statement is the soul of the write-up as it guides the way to win the heart of the reader"
Do not confuse the reader!
If you have any confusion related to your assigned work! Kindly ASK! That's free you know? To take suggestion and guidance from someone! Read this blog for some understanding of what you have to write in your thesis first! And even you can visit your instructor if you are still confused.
Do not go out of Universe to impress your professor!
We are human okay? Like we are not aliens to understand your pro-astrophysics concepts! Which are not even relevant to the subject even? Please write what you can prove with your research. Do not stance something which you even can't prove yourself!
Know the difference between types of thesis statements!
Yes! Every essay consists of different kind of thesis statements as in:
Concluding!
Write a thesis statement that supports your work; Makes a clear scenario in front of your reader. Thesis statement makes a good impression on your reader as they get to know what is the main agenda of the writer and what is he going to discuss in the upcoming write up. Which filed associate with the topic and what the main ingredients of the write are up?
If you need guidance you can read this short guide which will solves all your quires related writing. Well I hope it helped you! If not then kindly save us from you and switch your field! Bye