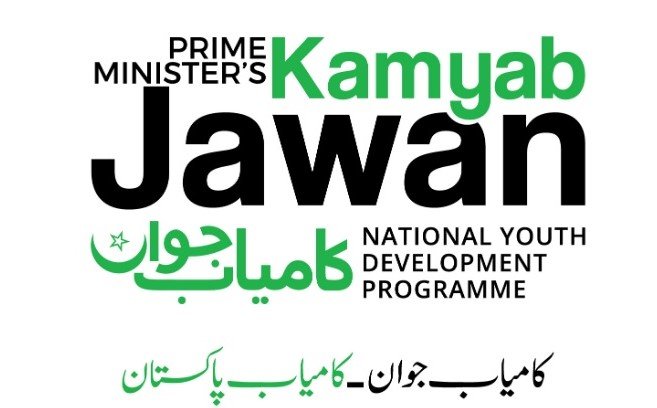 PM Khan's Kamyab Jawan Program: An Initiative for Successful Young Entrepreneurs
Do you have a business idea?
Imran khan's election has been the most controversial thing after the panama leaks. But that's not what I am here to talk about. I am here to talk about your business idea and how it can turn into reality.
Khan's bold initiative:
Khans kicked off his election with a lot of controversy and hatred from the opposition. Belonging from a political party that does not promise basic needs such as roti kapra and makan instead khan focused on improving the countries performance holistically.
Khan promised millions of jobs during his electoral speech. His approach towards achieving this rather unorthodox from the conventional means Pakistani's presume.
We normally believe that jobs would come into existence through existing companies or foreign multinationals investing and starting up their businesses over here. How could they? Given the political and crime activates in Karachi alone.
Khan sought to solve this problem by "jobs by the people for the people" approach. For this, he launched his kamyaab jawan website that would provide many facilities to young entrepreneurs. This is a three-way approach.
Increase employment in the country
Increased National business in the country
Increased awareness and independence among the people.
What does this have for me?
Kamyaab jawan program has a lot of things to offer starting from our PM's first and (hopefully) last love, his "trees" to youth entrepreneurship schemes.
I am here to discuss with you the "Youth Entrepreneurship Scheme".
What is this mumbo jumbo?
Hold your horses' people it is not some magical way of becoming an entrepreneur overnight! Its just a loan scheme with lots of benefits and drawbacks as well.
Well to start, the website for the kamyaab jawan program boasts interest-free loans. Which is somewhat a marketing technique to bring in visitors (No shame in that even the top brands with millions of customers do it)
How much money can I ask for?
Don't get your hopes up just yet. The process for asking for a loan might be easy but the amount it offers isn't big enough to help you set up a factory. The loan structure is divided into 3 categories,
Interest-Free Loans
This is a very catching tagline I must say, but let's dig deep into it. This scheme provides loans and business training as well for the youth in under privilege areas of Pakistan. But the amount it offers is very low.
Not enough to start up your shop? Don't worry
In rural areas of Pakistan, you can rent a 1-acre land for Rs 20,000 for agriculture. That is a very good offer for farmers who want to be independent and own their land. Plus this scheme also offers relevant training as mentioned (no personal experience) so yea, there is a fat chance to start something of your own here.
Micro Loans with no collateral
It is an interesting way of saying we will provide you a normal amount of money without any collateral. No harm in this though but if you are planning on setting up a high profile business through this think again. The loan amount is between 100,000 to 500,000, which is a pretty decent amount to set up a small shop or a small business. These schemes are designed for people with a true entrepreneurial spirit. Because people who are interest and willing to go the leap would have some amount of money saved up that could add to this borrowing and they can start something big.
Small Loans With collateral
Here is where the amount loaned becomes bigger. Well, so comes the risk-minimizing factor such as collateral holding. And why not? Since the amount is hefty the government needs to be sure whether the person borrowing is going to invest or run away with the money.
This is for people who already have an SME or for startups. The amount mentioned on the website for this loan is 0.5 – 5 million.
It can be a great way to turn your dream into reality or give a boost to your existing business. But people opting these loans for startup need to be extra sure with their financial planning.
What are the chances I will get the loan?
The chances for your loan to be approved are okayish. Out of 100,000 people who applied for a loan from Sindh only 15% were selected. That is 15000 people so yea you tell me if it's a good ratio or not.
And well the government can't be going around distributing money to everyone who applied. They have a limited amount of resources. So the loan distribution was done on a merit basis which is kind of strange if you ask me.
If I am educated I am a businessman?
Fun fact about the PM Kamyaab jawan program is that you will be selected for the loan on a merit basis. This is very strange as many businesses around the world and the top richest people in the world are college dropouts. The system is so bent on believing that education shapes up future businessmen that it completely ignores the world.
I think the candidates selected for loans should be on the basis of their financial statement provided, with their Business idea and how much progress have they made up till now.
Author Bio:
Dr. Adrish is a Ph.D. in actuarial sciences from Glasgow University. Dr. ADrish loves to read and has expertise in academic consultancy and provides impeccable thesis writing services in Pakistan.