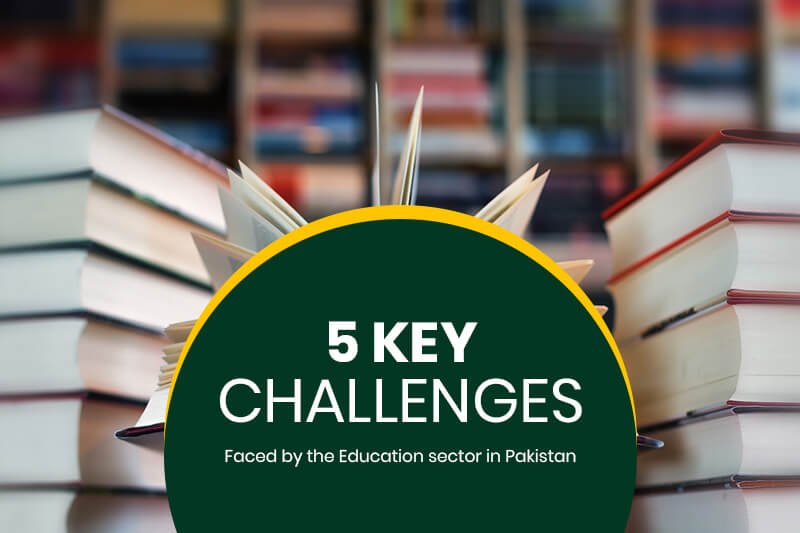 The rebels and the mischiefs were more successful
I always believed that the path to success was through education and good grades. Boy, I was proven wrong so bad at the reunion of my matriculation batch. The thing is, those who dare to fly are the ones that reach for the sky!
Being a teacher for the past 15 years off my life I believe it's my duty to share some insights about the system I work in. I started off my career as a school teacher for grade 6. Although my qualifications are M.Sc. level making me eligible to be a college or a university teacher. But it was the start of my career and well, everyone has to start somewhere.
In my entire career, I have met a lot of students from different financial, educational and academic backgrounds. They have taught me a lot. More than I had learned in my academic life.
The Misfits
I can proudly say that my teaching experience is so vast that I have literally seen my students grow up. From mere matriculation students to become successful entrepreneurs and heads of departments at reputable companies.
But there was one thing that piqued my interest at the reunion of my first batch of matriculation students. And you would wanna know this,
I found out that my predictions were all wrong about my students. Here's the thing, roaming through the hall full of my pupils as they were introducing and thanking me for educating them, I noticed that the ones I deemed misfits or as the world calls them "Rebels" were entrepreneurs. And these were the ones who used transcription services in Pakistan to submit their essays.
Now I don't mean to say that others were doing terrible. In fact, all of my students were at the peak of their careers as managers or heads of departments at companies, I have and haven't heard of. It's just that the students that were always challenging the system and the status quo were owners of their own companies.
This led me to find out how the rebels and the misfits that challenged the educational system were doing well despite their low academic performance (Not that I am envious or anything).
One Size Fits all
The educational system in Pakistan is like a dress you wear on every occasion. But that's not how it works. Just like every event and occasion requires a different set of clothes so does every degree program in higher education require a different examination structure.
Some might not even need an exam room structure. A simple assessment of the student's ability to retain information, in a computer lab or a viva question and answer interview session will do.
Old is not gold
Old is not gold, it's just a rusted piece of iron that shines in the sun. Same case scenario fits for our educational curriculum. The same books and methods being taught for centuries do not prepare students as the workforce of the future.
Rather makes them incapable of handling new and fresh problems that arise in their workplace. This causes a delay in promotions and the student has to forget the conventional knowledge and start fresh from experience-based learning.
I was taught BODMAS but no one taught me how to be happy in life.
Our universities are restricting themselves to academic knowledge only. I remember seeing one of my students in an MBA class trying to deal with anxiety and depression. It was hard to watch so I stepped up to her and asked what the matter was.
See, our students know what 2+2 is or how to capture new customers for a growing business. But they don't know casual things like dealing with stress to how to pay their taxes. We sure do educate our students in getting a job, but we fail to teach them how to ace an interview or what to wear to one.
Low salary low motivation
Do you know who should be paid more? Teachers! I am not talking about lecturers in universities. I am talking about teachers that set the base for students. The ones that K-12 programs.
Unfortunately in Pakistan teachers aren't considered a valuable resource. Countries like Luxembourg pay $79,129 per year meaning $ 6,594 a month. This is more than the salary of a manager at some organizations in Pakistan.
Think inside the box!
Everyone has a mind of their own and thoughts that make them who they are! What if the cure for cancer is in the mind of someone who is being forced to follow the rigid structures of our educational system?
Even in creative fields of study, students are limited to follow the teacher's instructions. Instead of the teacher coming down to the mental level of students we expect our students to match up to ours.
Is it worth the effort?
These are some of the many points I highlighted and related to the success of my rebellious students. This is because they had the courage to challenge the system, beat the system and rise on top of it. Many of my students who became entrepreneurs took online classes and learned from YouTube and other platforms. This led me to think is it worth going to a university?
Author Bio:
Dr. Adrish is a Ph.D. in actuarial sciences from the University of Glasgow. Dr. Adrish has been an academic consultant for 5 years and loves to read and travel. Dr.Adrish has expertise in supply chain management, human resource management and provides academic transcription services in Pakistan.