Research Paper Writing Service
Get your research paper finely tailored by the help of research authors from international platforms with exceptional command over research writing.
Our Services
Find your expert and slay your academic dreams
Why Thesis Writing Help?
Pakistan's no. 1 Authentic Company for Research & Publication.
Countless reasons to choose our expertise along with unlimited benefits to charm up your grades and publication dreams.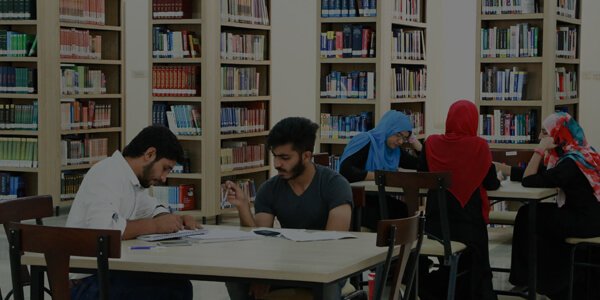 Research Author
& Publisher
Dr. Adrish has been in the industry of academia for over a decade with more than 17+ thesis and research papers already published by his end in multiple international journals with the highest impact factors.
Our Process
From extracting our correct information to formatting and finishing your researches in order to get them officially published in a well-known and high impact factor journal is composed of multiple steps that are essential. Take a look!
Meet Our Published Authors
PhD expert writers under the supervision of Dr. Adrish are assisting junior to senior authors in publishing their researches for an international high impact factor journals.
Dr. Rutaba Ahmed
Manuscript Writer
With more than 12+ manuscripts officially published in international journals.
Dr. Kanwal Alam
Certified Editor
Recently edited over 5+ articles which got published in a high impact factor journal of different domains.

Dr. Mubashir Khan
Research Expert
Have analyzed and submitted +32 research papers with official publications in multiple journals.
Dr. Nabeel Farooq
Dissertation/Thesis Writer
Written over 41+ dissertation and 36+ got approved for publication in an international journal based on multiple subject areas.

Research Paper Writing Service
For Students' Ease
Research Paper Writing Service For Students' Ease
For students in Pakistan who are enrolled in Bachelor's, Master's, MPhil and PhD programs, it is common knowledge that they have to write down research papers and have them published as well in some kind of a journal. While the practice has grown common ever since the Higher Education Commission has made it compulsory for candidates to submit a brilliant research paper for receiving the degree, a lot of students are still struggling with the very basics of writing a research paper.
We at Thesis Writing Help have begun facilitating students by delivering them Journal Research Paper Writing Service, which not only helps out students with writing their research papers, but assists them in the article publishing process as well. For students in Pakistan who are facing troubles in coping up with the submission of research papers, we act as their academic relievers and help them out throughout the process. As such, we are currently one of the rare academic platforms who are assisting students by providing them quality Research Paper Writing Service just within their budget.
The Growing Need For Research Paper Writing Help In Pakistan
A research paper can be your thesis or your dissertation or can be a research paper in general. The difference lies in the:
Word count
Research strength
After studying for four years for their Bachelor's program, students are given the task of writing a research paper where they have to perform extensive research and furnish an impeccable research paper in front of their teachers. Same goes for Master's, MPhil and PhD in all over Pakistan where the student is given a timeframe to submit their research paper. The timeframe also varies according to the degree level, such as for doctorate or PhD Level, the maximum time limit allowed is eight years otherwise the degree is revoked and the student's registration is also cancelled.
In general, a research paper consists of the following structure, varying by word count and depth of research according to the academic degree:
Sections of A Research Paper
Introduction
Critical Literature Review
Methodologies
Findings/Data Analysis
Conclusions
Recommendations
References/Bibliographies
In detail, each of the sections is explored below for in-depth understanding:
Abstract: This is the first and the foremost part of a research paper, which acts a summary and should be giving a clear-cut description of the overall research paper.
Acknowledgements: In this section, you basically give thanks to all the people and the institutions which provided you with guidance and facilities for conducting research and for completing your research paper overall.
Table of Contents: As the name suggests, you need to organize your sections and chapters in a Table of Contents for easy reading of the viewer.
Introduction: This portion of the research paper includes the research aims and the research objectives, which can be more than three as well, and have to be clearly defined as well. The introduction also gives a background on the topic for research, and how the student arrived on the finalization of the topic.
Critical Literature Review: This section seeks to provide a critical analysis of all the existing research on the topic of research, what are the research gaps that can be filled, what is the viewpoint of the writer etc.
Other than that, the writer has to provide rationale for having chosen the selected methods of research in this section as well, while giving a recap of the research questions too.
Methodologies: The methodologies consist of whatever research methods the writer has utilized in conducting and gathering research. The methods consist of qualitative and quantitative research, and have to be described in detail so as to apprise the readers.
Findings/Data Analysis: The research that has been carried out is described in this section in the form of findings. This is a very important section because it justifies that the research carried out has proved beneficial and that there were some findings.
The findings are also analysed and explained in this section, with respect to the topic of the research paper.
Conclusion: The conclusion should provide a summary of the overall research paper, where the writer can provide personal opinions on the topic and justifies having conducted research on the particular topic.
Recommendations: The recommendations section is also a very crucial component of the research paper, because the writer has to provide suggestions on what future research should be conducted on the topic of the research paper.
References: The research that has been compiled and made use of in the research paper should be cited in the recommended citation style. This is also essential in a research paper because teachers and supervisors have to verify that the used research is legitimate and authentic.
What Factors Can Force Students To Seek Some Paper Writing Service?
It is incumbent that students are drawn against a number of problems when they have to write and submit research papers. In the current era, it is compulsory for students to furnish research papers due to the rules and regulations set basically by the Higher Education Commission and learn how to publish research paper in Pakistan.
The number of research papers published by a university in Pakistan automatically enhances its overall rankings on the best universities list. We are witnessing a lot of universities gradually appearing on the top rankings in the most acclaimed universities list, owing primarily due to the number of research papers published in HEC approved Pakistani journals or international journals. Research paper publication employs an important role in increasing the prestige of a university. Other than that, the supervisors are also entrusted with ensuring that the students are submitting professional research papers, otherwise the teachers and supervisors are not promoted from their designations as well.
There are perhaps the main reasons that students are pushed towards working on research papers anyhow, otherwise they are not awarded with their degree. They are obligated to work on research papers which can be their final year thesis as well. However, it is no secret that students in a majority of the institutes in Pakistan are struggling to craft brilliant research papers in all kinds of domains and subjects, mostly when it comes to writing a science research paper. There are over 193 accredited institutions with HEC in Pakistan; however, a large number of the faculty is relatively inexperienced and not fit for supervising students for research papers. The student-to-faculty ratio is approximately 30:1, which means that there are not eligible teachers available to help out students in Pakistan.
Students are usually facing the below set of problems and troubles whenever they given the hefty task of writing a research paper:
They are not guided properly by their teachers and supervisors, who are mostly themselves inexperienced and not equipped with the necessary skills to explain the technicalities to the students.
They do not have the adequate set of resources, through which they can properly conduct research. These resources consist of research material in universities, feasibility for using various methods for research etc.
They are usually lacking in writing skills which is important because a research paper stretches to more than 3000 words at a time. These stem from not having any background classes in English Language or any kind of writing classes.
They are not very well versed with critical thinking or brainstorming skills, because they are usually taught through rote-learning methods.
They are not able to find any good references for writing a research paper with respect to the topics prevalent in Pakistan. There are not many research papers online, from which students can take help from, or include in their research. Majority of the research material available pertains to international standards such as for UK, which is why students are not able to add viable research in their research papers.
They fail to complete the research paper within the given time frame, due to the reasons mentioned above.
They try to seek help from some external sources which may appear to offer them cheap research papers but in the end, may eventually rob them of a lot of money and will deliver them deplorable research papers.
They are not able to craft an impeccable research paper which lands in either of the HEC approved journals or in any international journal.
BHave you as a student found yourself going through the following situations? Are you also struggling to get your research paper done and dusted within due deadline? Are you feeling that writing a research paper for publication in journal seems like an impossible task to achieve? Are you saddened by the fact that it seems near to impossible on having your particular research paper published in an international or HEC approved journal? Do you feel that it is about time that you sought assistance from a professional Master, MPhil research and PhD paper writing service so that you do not risk putting your degree on hold?
The Best Research Paper Writing Service In Pakistan You Could Ask For
We entered the market in 2012 to facilitate students with solutions in thesis related problems, and now we are amongst the top research paper writing services in Pakistan and one of the rare services in this domain. Students can easily trust us to help them out with all kinds of writing services, and we have expanded our services to the professional sector as well. In professional services, we also provide E-Book writing services, CV and Resume Writing Services, Copywriting services and much more.
It is understandable that a huge portion of the Pakistani students have the following questions in their mind, before trusting a research paper service like ours:
How do I know that these people are legitimate and will not scam like other services on the web?
How can I trust this service with my money?
What if I am not returned my money if I am not satisfied with their services?
How should I rest assured that some qualified professional will be my research paper helper and write my research paper?
Will they only help me write my research paper or will guide me on its defense as well?
What if my private information is leaked and my university finds out that I used their services?
Will they help me in the research paper publication process?
Will they facilitate me with free revisions in case I need to have changes done in the research paper?
These are the kind of questions that almost of all the students usually have in their minds. Our team comprises of over 50+ professional research paper writers who are doctorates in their fields and have years of experience in the field of academics and writing for publication. We have hired professionals from a variety of fields who can brilliantly churn out a research paper without any hassle.
We have highly affordable rates, which do not put the student under any financial constraints. You as a student can avail our services in your budget only, without having to compromise on anything. We facilitate students with customised packages. You can readily communicate your requirements to our Live Chat Agents, or the customer support executives that are always available to help the students out.
Students are usually provided with a plagiarism report generated by Turnitin, so that they can be at ease that their research paper does not consist of any copied material. Our writers ensure to write every research paper from scratch, and with original material.
Our team is well aware of all the requirements set forth by universities in Pakistan, and we are experienced with the article publication writing help as well. Students can not only rely on us for research paper writing help, but we also assist the student throughout the publication process as well.
According to the category system set by the Higher Education System, following are the categories through which students determine regarding publication in HEC approved journals.
W Category: Journals which have an Impact Factor are included in Journal Citation Report.
X Category: Journals which do not have an Impact Factor but are verified by HEC and meet all the requirements of HEC. They also have papers reviewed by at least a single person belonging to an academically advanced country.
Y Category: Journals which do not have an Impact Factor and meet all of the HEC requirements but do not have any papers reviewed by any person from an academically advanced country.
Z Category: Journals which do not have an Impact Factor but meet all the criteria laid down by HEC except that they do not have papers reviewed by any expert from an academically advanced country, but is abstracted and indexed internationally by any HEC recognized agency.
I. Once the student communicates their requirements, the task is sent to the Research Department, where the team of writers discusses the task and research upon the topic.
II .The topic of the research paper is checked for whether or not it has significant scope, and the scope of the topic is finalized.
III. Critical literature review of the topic is conducted.
IV. The topic is researched on whether or not it has any significant research gaps that can be filled.
V. The abstract of the research paper is prepared and sent for review.
VI. A draft is prepared and sent to the client so that the client can give their feedback.
VII. Once the draft is approved, the teams of writers complete the research paper according to the requirements specified by the client.
VIII. If asked by the client, our team contacts the relevant journals and sees where the research paper can be sent for publication.
IX. The client is provided with all the journals that have agreed to publish the research paper, along with any other requirements such as publication charges etc.
X. Approved by the client, the research paper is sent for publication in the respective journal (s).
Once the research paper is approved by the client, if required, we also help in getting the research paper published in an international or HEC approved journal. Since our writers are well versed with the requirements, and with the procedure of getting journals published, we can readily help out students with research paper publication. We have established communication with a lot of international and HEC approved journals, which means we can have the research paper published, without putting the client through any hassle.
If you as a student wish to start acquiring our services and want to get more information, start now by chatting with a Live Chat Agent, or by contacting us via the information given.
our clients our success
Testimonials
Getting you published Making the right match Customized and personalized for you Cutting Edge Tech that helps you
Frequently Asked Questions
Formatting for a research paper is very important. In order to format your research paper, one should be an expert in presentations of written documents. You need to go through the margins specifications and line spacing as the initials to work on your formatting. Moreover, it covers page numbering, paragraphs, structuring etc. We can easily guide you to format your research paper to perfection. Simply leave us a message or email and our research consultant will get in touch with you.
A thesis is a complete research project based on a specific study domain and essential to pass some degree programs. On the other hand, a research paper can be based on any general to a specific topic and its structure vary according to the institute's requirement.
You most definitely can! All you need to do is come up with a research question or aim and test it. Define your results with the help of hypothesis and draft down a conclusion over your discoveries. However, if you want to score highest on your research paper then an expert from ThesisWritingHelp is required to help you ace a top-grade.
Top Impact Editing
10% discount for new clients

Promised Quality
(Nature* Editor Check)

Personalized quality assurance by the domain expert
Substantive Editing
10% discount for new clients
Rejection Shield
(Nature* Editor Check)
Let's get your manuscript ready for resubmission
Copy Editing
10% discount for new clients

Copy Editing
(Nature* Editor Check)